Get
HR & scheduling

on the same page.

GreyMAR has a full human resource information system (HRIS) baked in, along with scheduling systems to synchronize and automate tasks.

Start now → Schedule demo

↗
New features every week. Improvements are made everyday.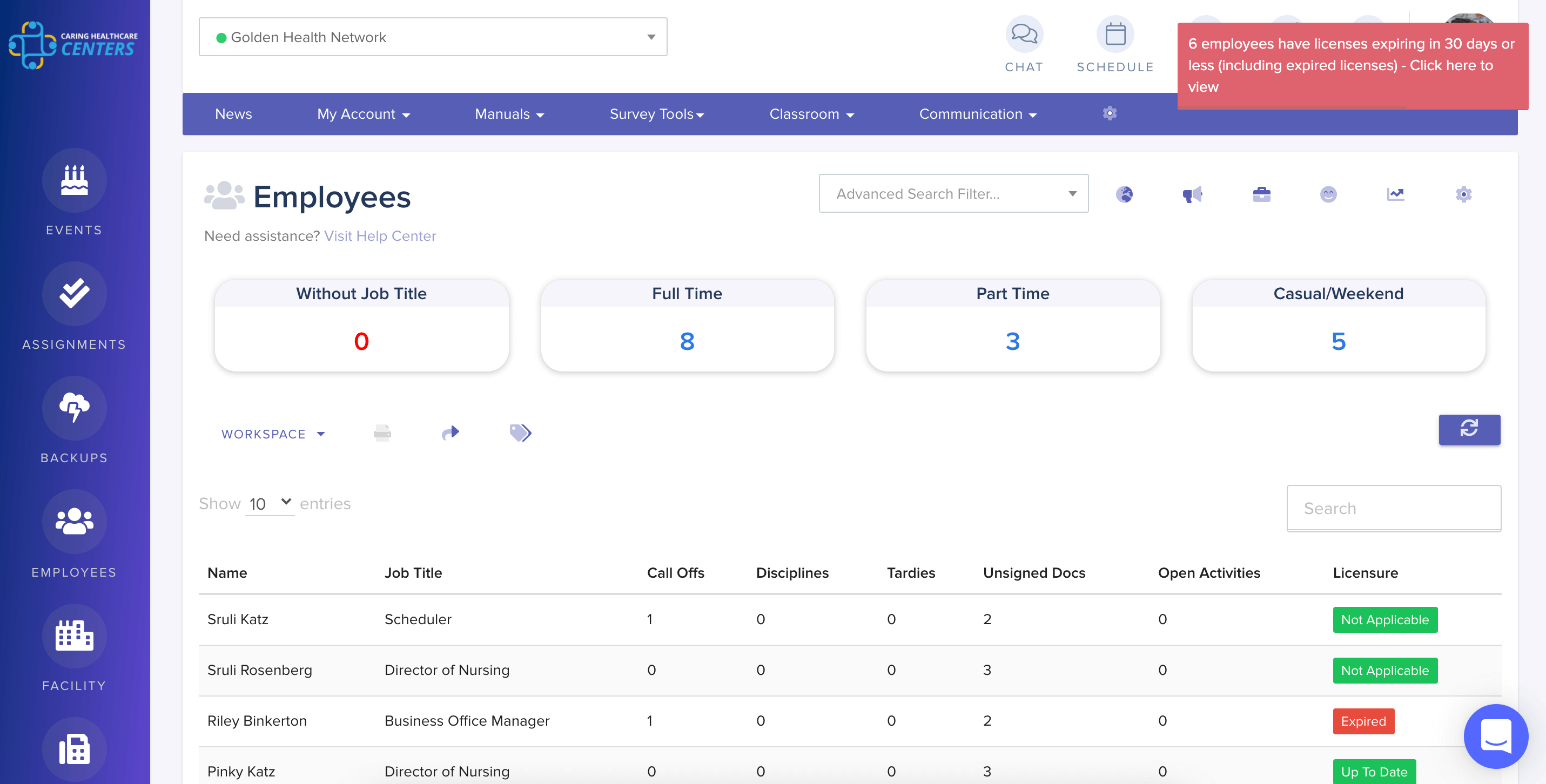 HR and scheduling software
that works together
GreyMAR connects important data and builds those tools other companies forget about.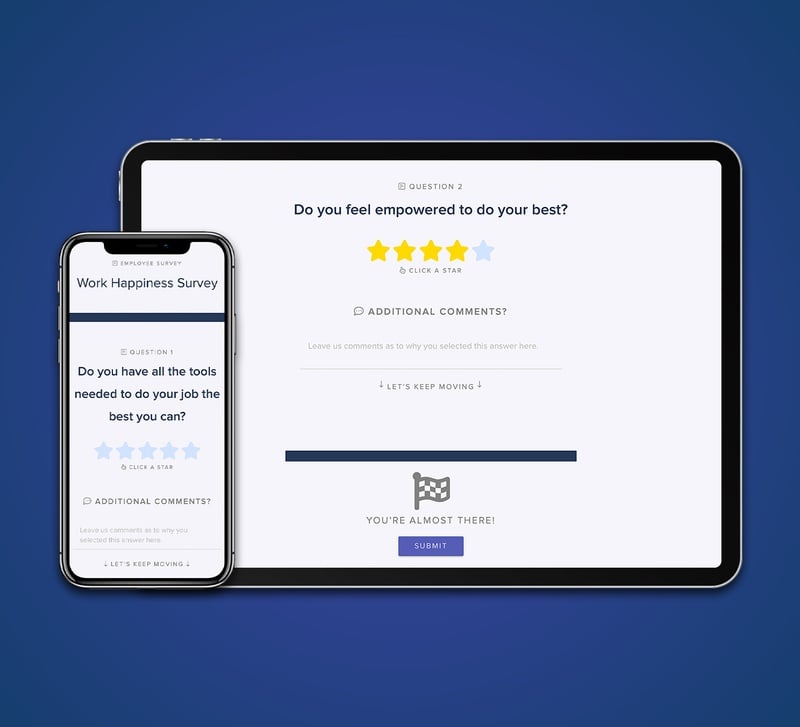 Employee survey tools
Send staff beautiful surveys to their phone to understand staff morale or simply gain insight on the next company event.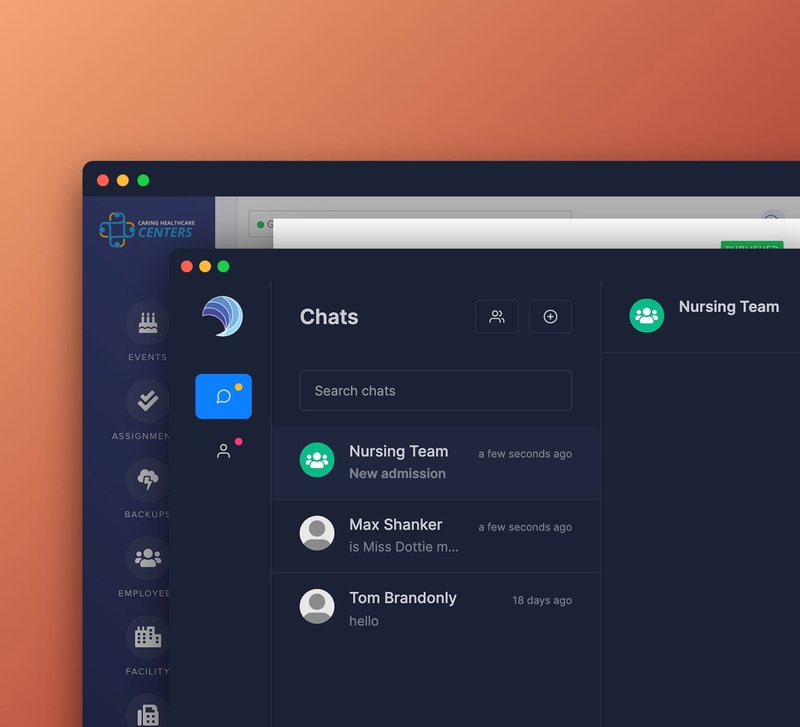 Mass message employees
We can automatically send text messages to employees for messaging purposes or schedule updates.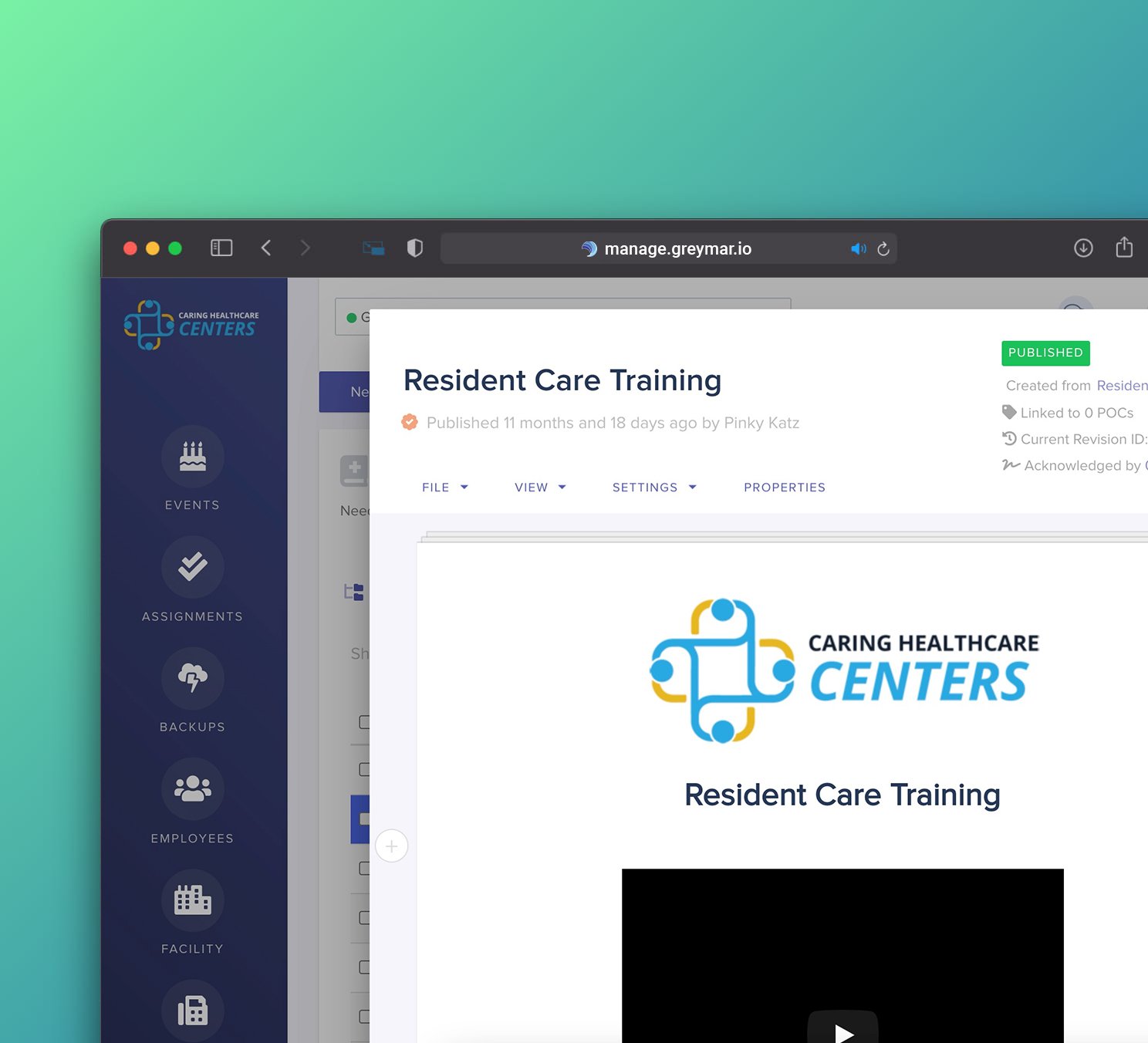 License and Certification Monitoring
Setup automated licensure and certification monitoring to automatically alert the right people if a staff member is out of compliance.
Centralize all employee systems
Bring together the scheduling and HR software experience into one platform.
GreyMAR's employee and scheduling features are tightly integrated and provide unprecedented visibility into employee lifecycles. Track licensing, assign assets and handle call-offs with a breeze.
Ready? →
Schedule demo

↗
Text Retrieval for Scheduling
Automated Call-Off Processing
Licensure Monitoring
100% Electronic Onboarding
Request-to-Hire (RTH) Builder
Comprehensive Dashboards
Staff Messaging & Robocalls
Hiring Workflow Builders
Brand-able Company Portal
Probation Monitoring
Pay Rate Calculations
Morale and Survey Tools
Comprehensive Reporting
Workspace Views
Asset Assignment
Payroll Synchronization
Integrations & API
* Some feature have usage costs or addtl fees
schedule smarter
Simple yet powerful scheduling
Drag and drop scheduling with unique features attuned to ever-changing landscape of healthcare staffing.
Schedule staff and agency

Staffing Requirement visualizations

Configurable employee rotations

Automated call-off filling

Seniority consideration features

Printable reports

Extremely easy to use interface

Post open shifts in one click

Deep integration into product

...and so much more!
HR tools built for modern healthcare
Integrated tools and trackers allow for everything from morale surveying to license & certifications monitoring.
Track employee licenses

Build custom reports

Track calls offs, tardies, no shows

Track certifications

Secure online employee file

Secure document storage

Email reporting

Overtime monitoring and review

Integration with payroll providers

Email reports for corporate

Mass messaging your staff

Inventory management system

Employee retention reporting

New hire & termination workflows

Custom form creation

Onboarding checklists

One-click compliance checkup

...and so much more!
compliance improvement
Track staff immunizations with ease
Build a better PPD process with GreyMAR. Easily track your staff vaccinations and key immunizations with our integrated tracker.
Upload lab results

Analytics and email reports

At-a-glance compliance reviews

Follow-up reminders

Track Tetanus, Diptheria, Pertussis

Track Measles, Mumps & Rubella

Track Varicella & Hep B

Track COVID-19

Track Tuberculin & Results

...and so much more!
Employee surveys & morale tools
Make it easy to obtain employee feedback with GreyMAR with survey and morale tools built into the platform.
Foster stronger workplace morale

Target groups of employees

Easy to use survey builder

Ask opinions on new policies

Gather insight on company events

Build employee morale

Understand employee needs

Corporate analytics

Email reporting
"I have now worked with GreyMAR at two different facilities. The product has grown noticeably and is still very user friendly. They also have the best and most responsive support department in the business!"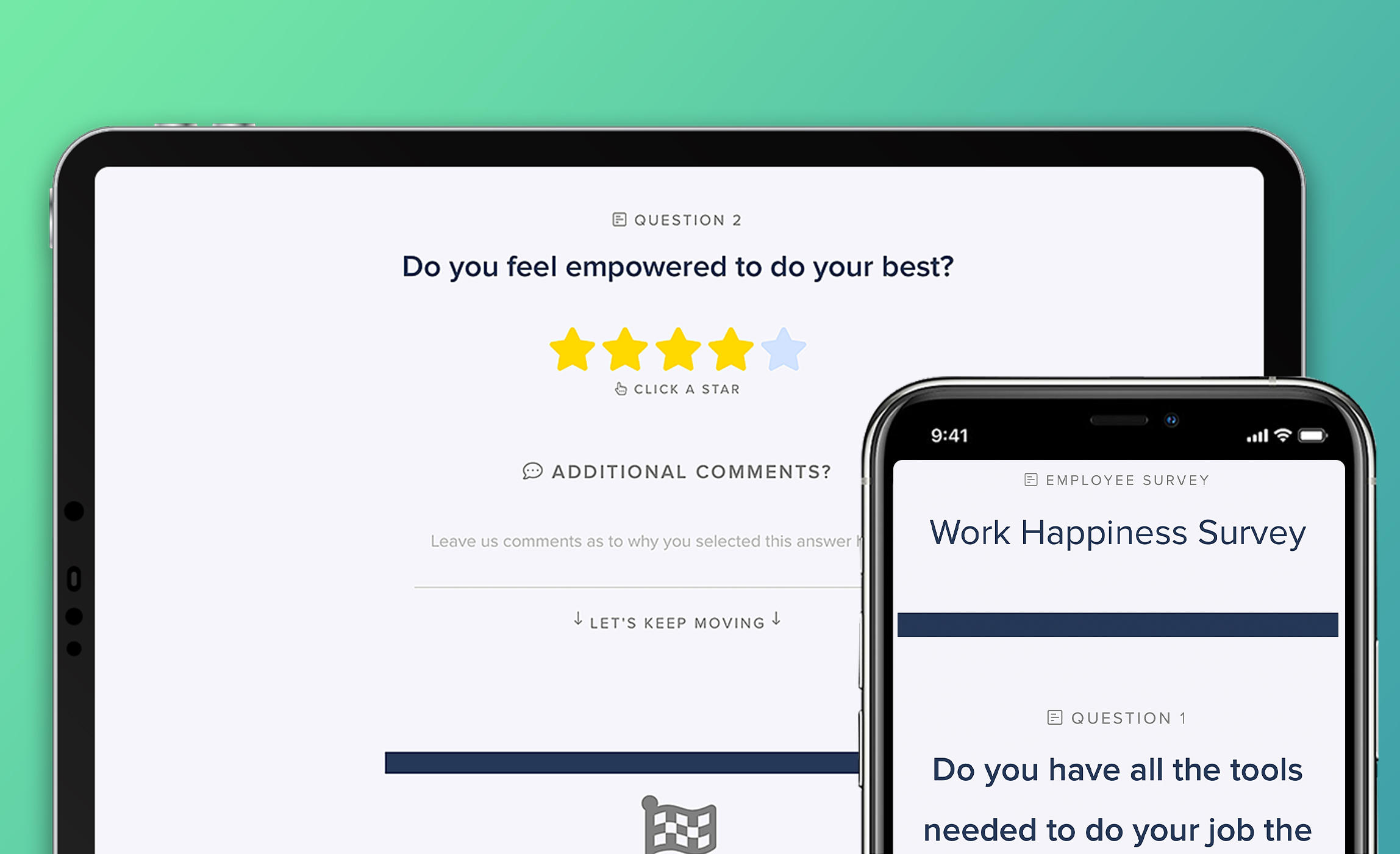 Why GreyMAR
A powerful combination of vital software in healthcare
Daily update
Daily updates ensure our customers have the cutting-edge features they need to efficiently manage operations.
Reliability
GreyMAR is hosted on a world class infrastructure with multi-region high availability (MRHA) nodes across the globe.
Secure
Built with security in mind, GreyMAR has a multitude of active certifications for it's datacenter locations.
Human support
Dedicated world class support that is here to help you tackle any of your endeavors.
Build your own workflows
Restrict hiring in your communities utilizing our Request-To-Hire (RHT) workflow builders. We'll also track requests and report trends. Some of our favorites are:
Overtime (OT) management

New hire workflows

Audit Trails and Logging

Employee File Permissions

Employee raise approvals

New hire rate approvals